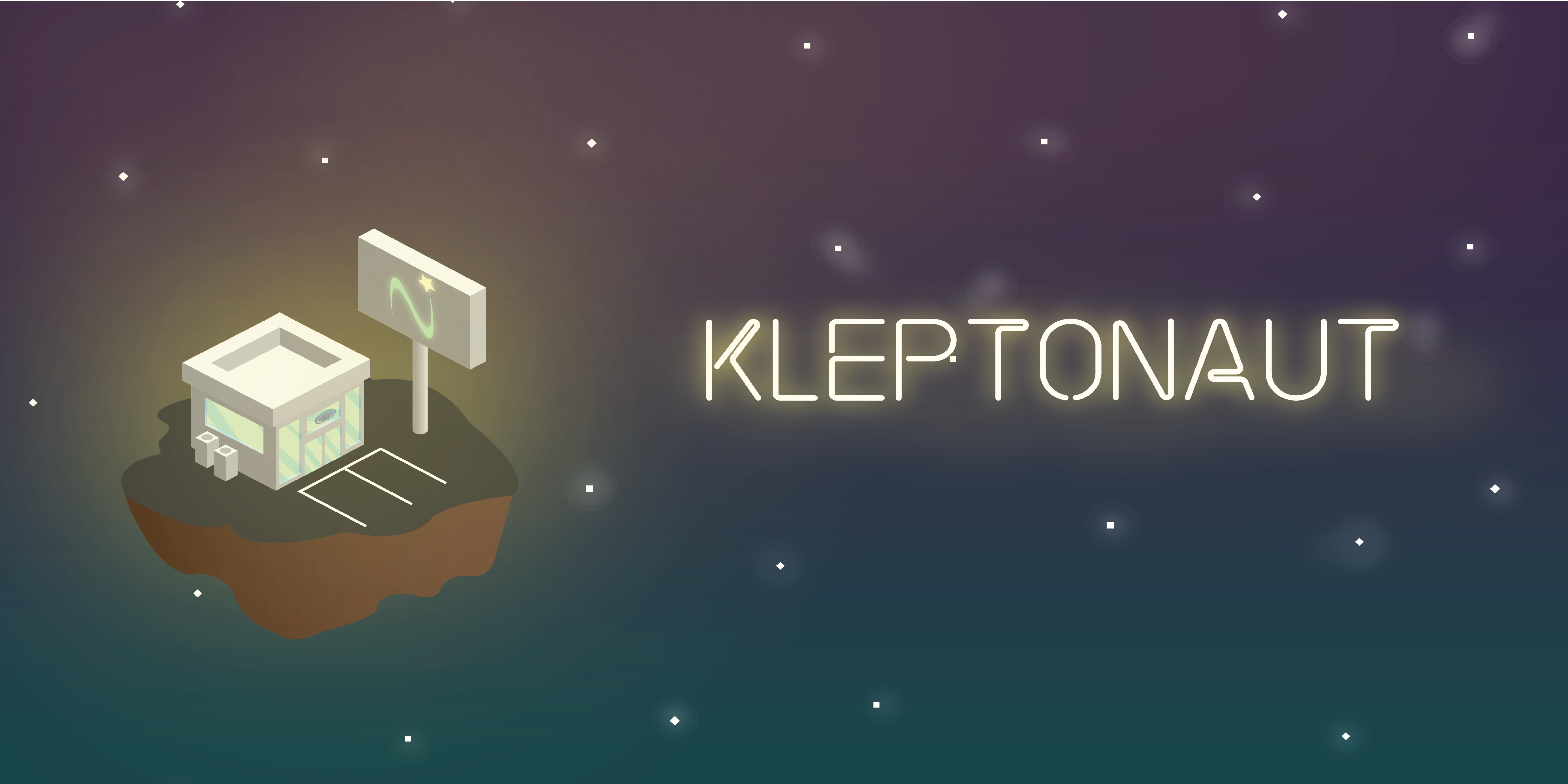 Kleptonaut
Hello! It's been almost a month since we last shared some stuff! So there's a lot to go over!
Most importantly, KLEPTONAUT Update #1 is here! It features some new levels we've been demoing around the last few weeks, in addition to other important features! We want to thank everyone that played in person, streamed, or recorded the game and provided amazing feedback. Keep it up!
Changes
Two new levels, featuring a new puzzle obstacle (not for the faint of heart!)
+ Settings menu, adjust volume levels and reset game save from the now functioning settings menu.
+ Camera controls, the camera will now pan when the cursor is moved to the edges of the screen.
Several bug fixes and minor improvement
If you're curious about what we've been up to, read on:
First of all, if you hadn't heard, we were graciously rewarded the Grand Prize at the Sammy Showcase. Thank you to all the judges and professors! A few days later we went to to LA to show our game at The MIX @ E3. The event was super nice and we had a lot of fun. Shout out to all the great devs we met! Next was graduation, spending time with family, and moving out.
There's a lot of transition going on right now, and things may continue to be slow for a few more weeks. But we are excited to get back in the groove with Kleptonaut, and we will have more to share then
Thanks everyone!
Download the new update right here!
Files
Kleptonaut_Windows
102 MB